Do you know where you fall on the DX Maturity Model?
Many brands want to create a stronger impact with their digital experiences (DX). But without knowing the current status of your DX, it's hard to know how to improve. The first step is assessing where your DX is today - and then mapping out where to go tomorrow.
Have a look at the infographic to see where your company stands today: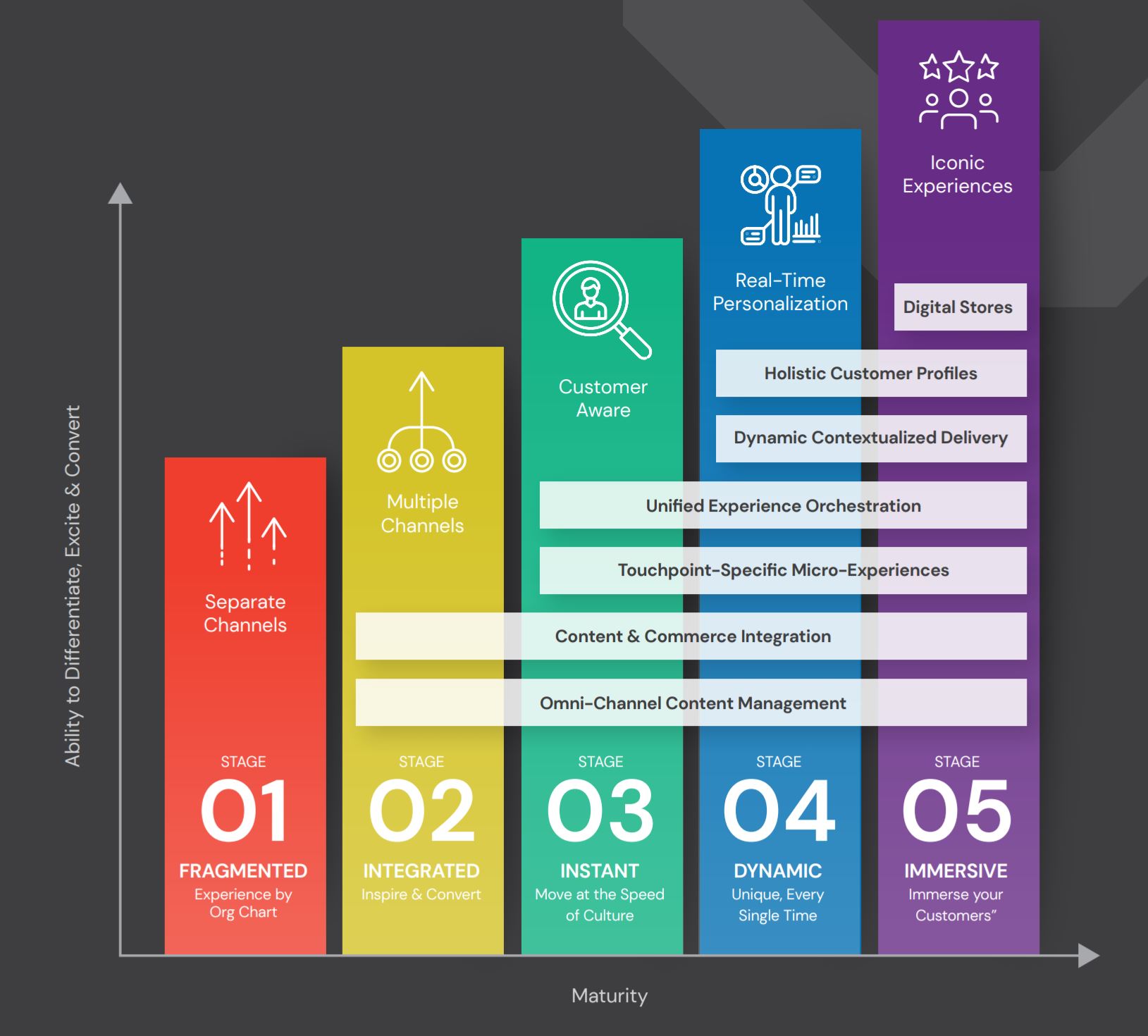 Digital experiences (DX) typically improve over time
as your brand matures. However, progress is often held
back by uncertainty on how to improve and progress
to the next stage.

CoreMedia's Maturity Model was designed to help you
identify your current status, offer a path to growth, and
reach your optimal digital experience level.

CoreMedia Content Cloud empowers you to create
digital experiences that were previously impossible
without massive resources. Your brand can now stand
out, providing customers the highest quality digital
experience and guaranteeing consistency across all
channels. Creativity is fostered and constant
innovation supported
Is

your

DX

helping – or holding back – your competitive advantage

?
With so many choices available to consumers today, brands cannot afford to provide poor digital experiences that give the competition an advantage.
Download our Maturity Model Brochure to learn about:
The five stages of DX maturity

The traits shared by each stage

The qualities each stage possesses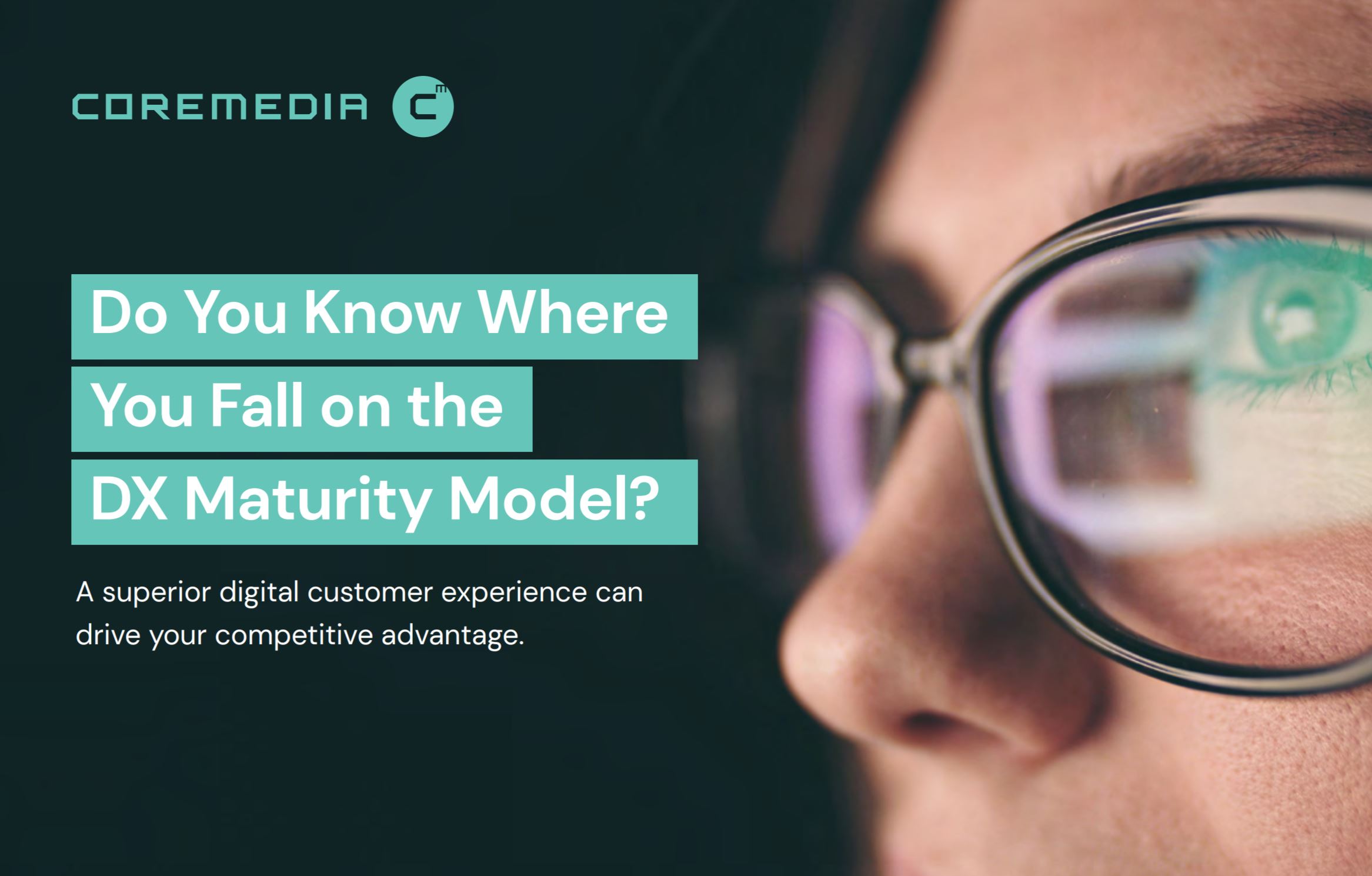 Download our Maturity Model Brochure